At Table Ordering
Provide contactless at table ordering for your customers
Allow customer to order food directly from their tables using the Dine-In mode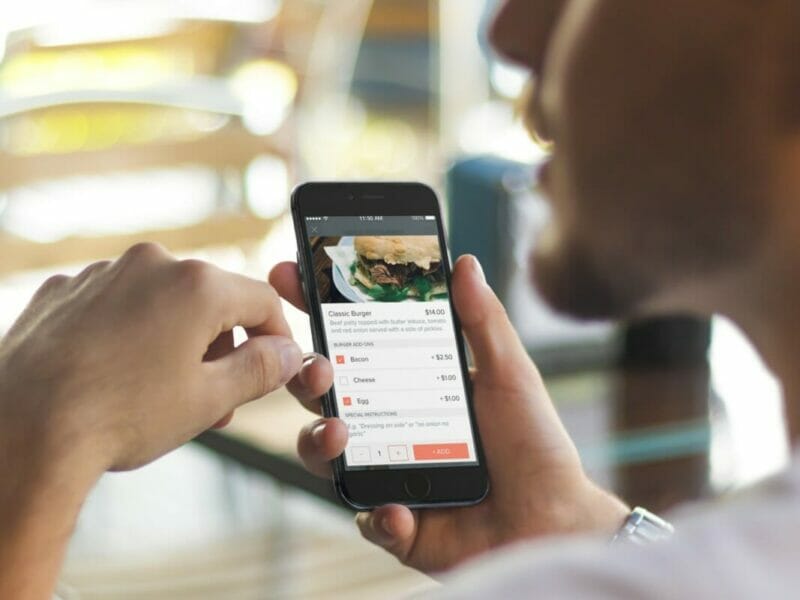 The Quick, Easy Way To Support Contactless Table Service.
With Food Booking table ordering, you can provide contactless, at table ordering at your cafe, restaurant, pub or bar. Your customers can order and pay directly from their table by simply scanning a QR code.
It's fast, safe, requires no up-front investment, allows you to follow social distancing guidelines – and it drives up average order values too!
So if you need to offer at table ordering, sign up today and try it out. 
How can a Table Ordering app help my business?
Benefit from an increased spend through easy upsells. You can setup promotions and deals which will display to the customer during the order process.
Our at table ordering will allow you to follow government guidelines for social distancing, thus providing assurance and safety to your customers.
You will also have the ability to push notifications to your customers once they leave using our "Autopilot Selling" feature or by downloading your mailing list and using 3rd party solutions.
You will also benefit from reduced staffing costs as more  customers self-serve by ordering, paying and the order going direct to your kitchen!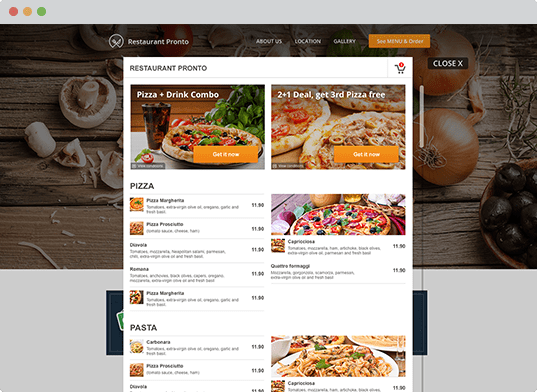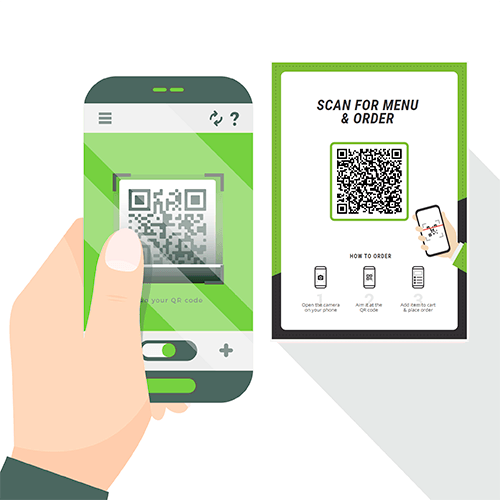 How It Works
We will provide you with a ready to print flyer that contains your QR code or you can take the QR code and design your own flyers.
You then simply place the flyers on your tables ready for at table ordering.
The customer can then use their default camera app on most modern phones (iOS, Samsung ) or for others that do not have this feature, they may use a dedicated QR scanning app.
They then simply point at the QR code, and they will be taken to the ordering widget with dine-in preselected and simply enter their table number.
The order is then pushed to your order taking app in the kitchen for you to accept.
At table ordering (Dine In Mode) is included at no additional cost on all plans.