Restaurant Booking System
Food Pre-Ordering
Reduce no-shows & waiting time with our restaurant booking software
Enable Your Clients to Order in Advance
Enable your clients to order your delicious food in advance, so they can look forward to their restaurant arrival without any delays or waiting.
if you want to take it to the next level & not worry about no-shows "Activate the online payments option"
This way, you'll also be able to sell your dishes before your client even sets foot in your restaurant.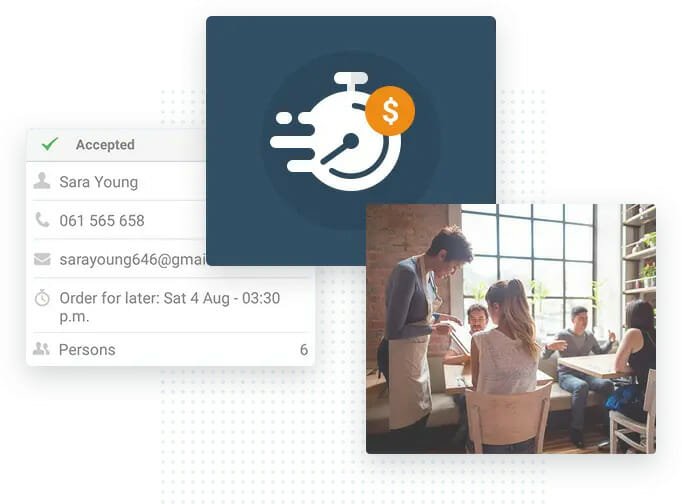 Don't make your clients wait around. For anything.
Skip delays, cut down on table and meal waiting time.
Create' high satisfaction levels to keep your customers coming back again and again.
Increase Table Turnaround
With our free restaurant booking software you can hit two birds with one stone:
VIP treatment for your clients
Increased productivity for your staff
Everything will run smoother since you'll know exactly how many will arrive, when, and what dish to serve your guests.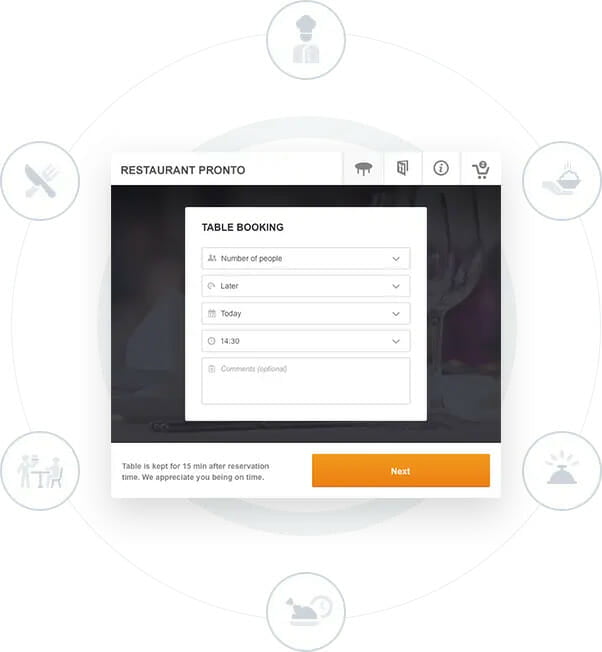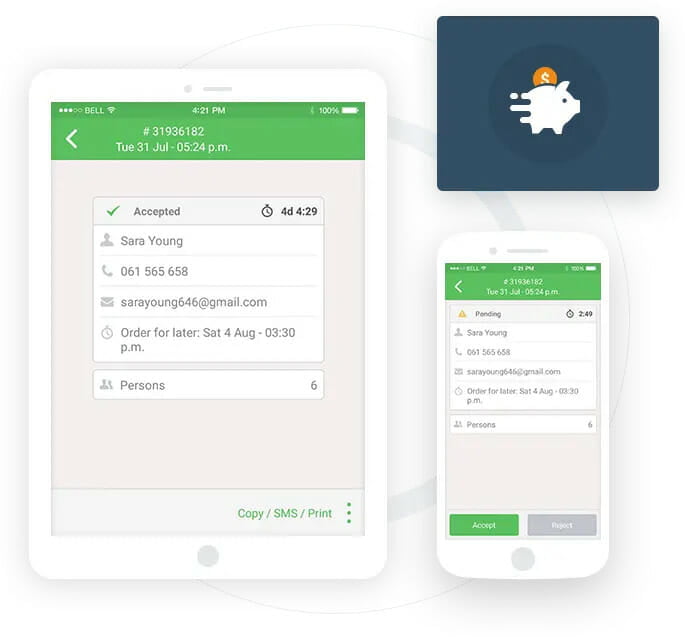 Less labor costs equals more profits
Having customers confirm table reservations online takes significantly less than taking requests over the phone.
Use our restaurant booking software to capture a great deal of online reservations directly on your own mobile device.
And save precious time.